Whoa…What a busy day at Mindtriggerz!  One of our new clients came back for his second session on the computers.  Just two more and he will have his own at home.  He has mastered finding the letters on the keyboard and managed to beat me at the connect four game a few times before he had to go home. We can't wait wait to see him next week.
Another even younger client came back for her second time. She really blew us away learning her alphabet using an animal game. By the end of her session she was able to spell kangaroo by sounding it out!  I'm telling you these kids are amazing.
Then we had a pair of brothers; one in kindergarten and one in middle school. Jerome showed the older brother how he could use the games to work on his math and science skills. They worked on times table, fractions, and even got into some algebra. I worked with the little one and we played lots of animals and matching games, then wrapped up the session playing with the Tux Paint program.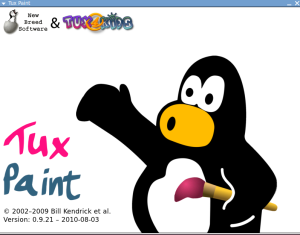 We also had a client from over a year ago come in needing us to check out their system. We love it when clients come to us when they have issues with their computers. We are more than happy to fix any bugs or replace any parts that are no longer working. After taking a look at it it was decided he needed a whole new computer and he will be getting it next Saturday afternoon.
At the end of the day as an extra bonus we had some parents come in asking about our program. They had seen several of our flyers that were distributed through Cardinal Valley Elementary and decided to check it out. They filled out an application and will be starting their sessions next weekend. That's 3 more kids to train and one more computer! I can't wait! Why is next Saturday so far away?
On a personal note I have started the first of 400 hours of field work required for my social work degree at Cardinal Valley Elementary. I have enjoyed working with the wonderful staff in their newly renovated school. Have you seen it? The place looks fantastic. The kids are adorable and I've learned a whole mountain of new things about working with children just in the few days I've spent observing. I knew I would learn about social work, but I had no idea that I'd learn to be a better volunteer for Mindtriggerz. I just might be the luckiest gal in the world.
<3
Don't forget to "like" us out on Facebook! 🙂
Tweet