When you've got a big name like the "Jesse Higginbotham Technology Trust, Inc." you've got a lot to live up to.
First there's that little guy with a big name and a big heart, Jesse himself. Everything we do we do to honor him and to celebrate his life and what he did for us all. And while Jesse was good at a lot of things, he was great with Technology. All kinds of technology, but especially computers. So the very first thing we came up with to honor his spirit was the Mindtriggerz Project, a community based effort to reuse donated to computers which are loaded with open source educational software and placed in the homes of children and families who need but cannot afford them.
Mindtriggerz is my pet project. Ironically (Jesse loves irony!) because, unlike Jesse, I never really loved computers. Sure I used them when I had to. But I had a computer genius at home. So I got Jesse to do everything for me.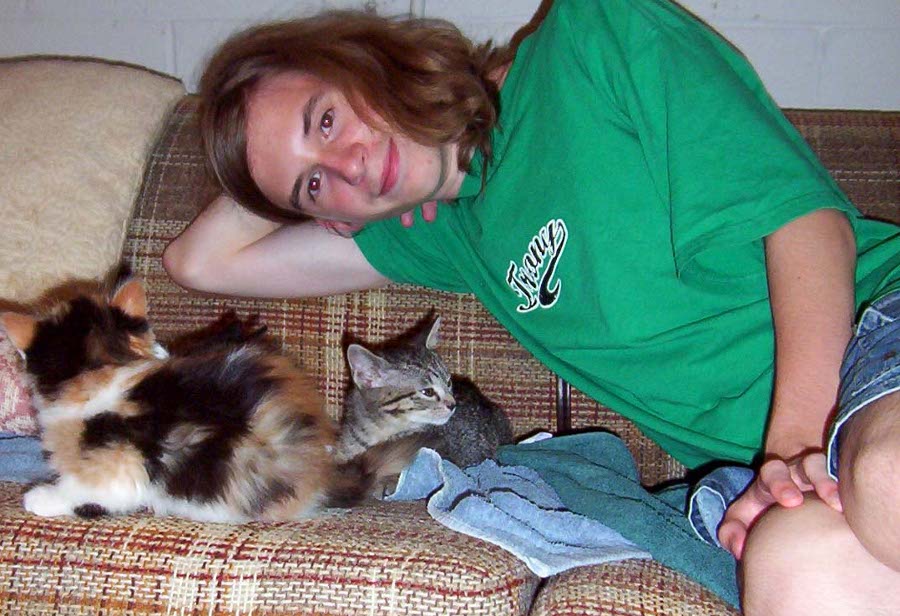 Now I had to learn how they worked, how to load them with software and put them together and run a computer lab to train the kids. Needless to say, I had to have a lot of help. Jon Jones and Jesse's many other friends schooled me as best they could.  Jesse's Mom collected, tested and cleaned computer components. And does all the literature and marketing and social media.
And, we have done pretty well so far. 96 families served and we should reach the 100 mark soon!
But we want to do more! We can do more! And not just with Technology. It's the next word in our name.
Trust
That's what people place in us. Our donors. Our clients. Our community. And with that trust comes responsibility. Not just to help bridge the digital divide but to help provide for the needs of those same people who have been left behind so many times. Sure, we have always tried to improve our community. The Dunbar Memorial Garden provides a native plant habitat and service hours for Dunbar high school students, as well as providing a place to honor and remember those who left us too soon.
We pick up litter on Versailles Road through the Adopt-A-Highway program. But we are doing more!
It started a couple of years ago with Hats for the Homeless, with Jesse's Mom and friends knitting and crocheting hats a scarves that were donated to the Hope Center. Next it was a windfall of pumpkins and over 100 home baked pies delivered to local shelters and missions.
This became part of our new initiative called a "Year-Round Plan for Giving" when each month we will promote and encourage efforts to help those who need our help.
This month we set up drop boxes at the University of Kentucky to receive donations of much needed items to support the work of The Nest and MASH, which provide much needed services for people in crisis. If you would like to help and learn more, visit and "like" us on Facebook.
For all of those who have and continue to help us build a better community, one which Jesse can be proud of: Thanks! For those who are new to our cause: please help us make this world a better place for those who so deserve it.
–Jesse's Dad
Tweet