We are thrilled (as is evident by Jesse's dads expression) to participate in the Milkweed for Restoration Projects program of Monarch Watch.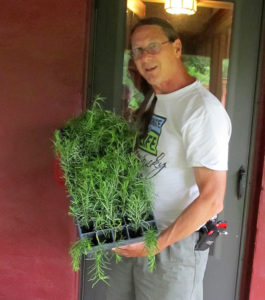 Since 2014 the Jesse Higginbotham Technology Trust has been the key steward for the  Deauville Riparian Buffer Project along Vaughn's Branch in Cardinal Valley and while we have added milkweed that we propagated at the Dunbar Memorial Garden, this shipment of plants will help us make a real difference for Monarch Butterflies.
Did we tell you we are THRILLED?
A little background on the whys and wherefores of our project. Back in 2001 the city of Lexington purchased a row of houses along Deauville Drive – the area was deemed a floodplain and the houses were removed. The Lexington Urban County Council created a  Greenway Master Plan whose vision is "to create a community-wide system of linkages that will contribute to the connectivity, preservation, protection and enhancement of riparian corridors, floodplain areas, environmentally sensitive areas, biologically diverse natural areas and habitats." Incentive grants were offered and a variety of local organizations and environmental activists were encouraged to help.
But why the "Jesse Higginbotham Technology Trust" you might ask? Well, we certainly had no designs on becoming involved in riparian buffer restoration but two factors encouraged us to do so: 1) Deauville Drive is part of Jesse's neighborhood (here in Cardinal Valley) and 2) the Dunbar Memorial Garden – an all native plant garden we helped build in Jesse's honor – a project he had been involved in to honor the life of another student at his high school.
The garden, now 10 years old, is a constant source of inspiration to us and we have dedicated countless hours to its care and upkeep. In return, that "sacred space" as a friend calls it, has rewarded us with hundreds of baby plants that we in turn sell at our annual plant sale to help fund not only the continued maintenance of the garden but also of the Trusts' projects, programs, scholarships and awards. It is "sustainability" with a capital S.
And now the natural progression becomes clearer.
The Deauville Drive greenway encompasses about 5 acres of land that we are slowly but surely turning into a native plant habitat. There you will find countless varieties of native trees, shrubs, grasses and flowers – including Milkweed for Monarchs!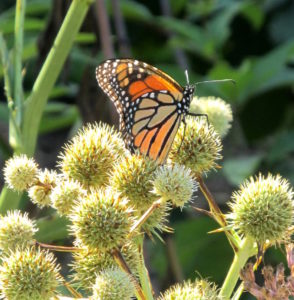 The work has been labor-intensive, especially given the amount of invasive nonnative honeysuckle we've removed but with help from our volunteers (including students from Dunbar High School and The Learning Center), it is becoming a remarkable place that is good for our environment and the "critters" who call it home.
And this week, thanks to Monarch Watch, we'll be planting plenty of Asclepias syriaca (Common Milkweed) and Asclepias verticillata (Whorled Milkweed) and posting regularly to document this newest addition to the Jesse Higginbotham Technology Trusts' repertoire of projects.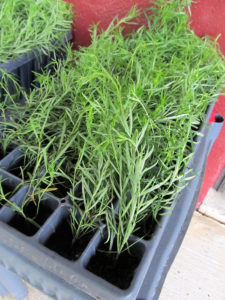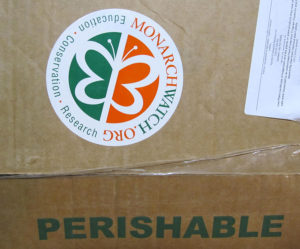 Tweet