In the fall of 2014 we created a native plant garden at Jesse's Elementary School here in his neighborhood of Cardinal Valley. The garden was a supplement to the Science teacher's outdoor classroom and the surrounding area is filled with raised beds where the youngsters learn about the biology of plants, growing seeds, insect populations and connecting to their natural environment. Last year the art teacher helped students paint a bee mural and various student made "art" is displayed throughout.
We were excited to add milkweed in the fall of 2016 in the hopes that it would add not only another course of study and observation for the students but also to help the Monarch (Danaus Plexippus) population in our small corner of the world. The area has been certified as a Monarch Waystation and it was named "Monarch Valley – Valle de las Monarcas" appropriately since it is in Cardinal Valley!
During the 2017 growing season several Monarch caterpillars were observed in the area and to "boost" the learning opportunity we provided the school with several Monarch chrysalises (chrysalides) and caterpillars from the Dunbar Memorial Garden.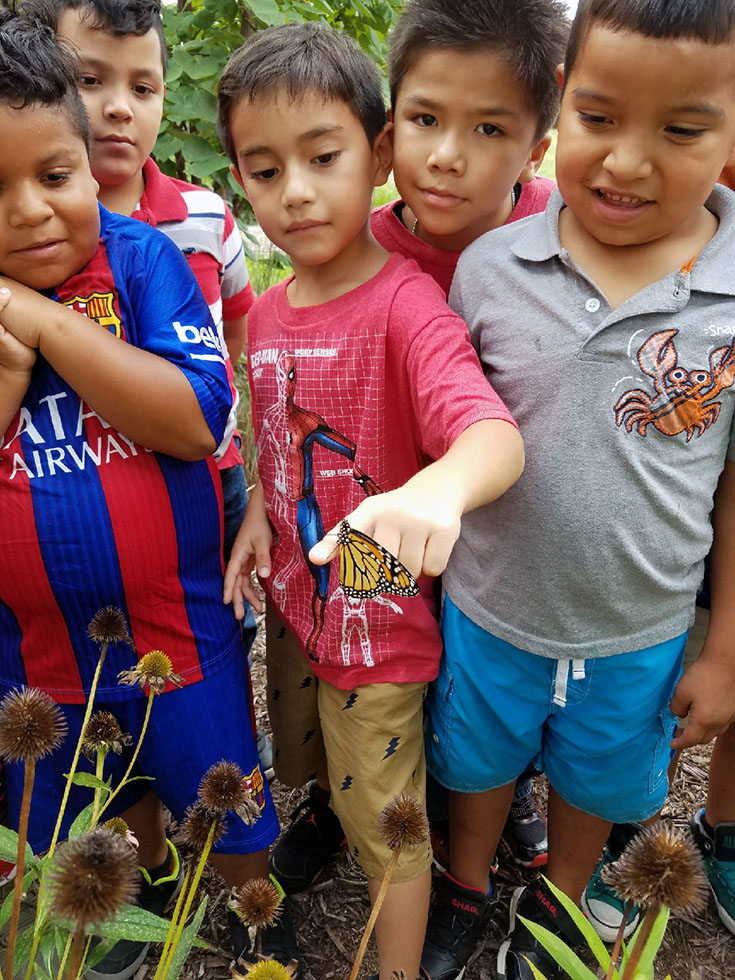 When the students returned to school this Fall they were greeted by a much-increased Monarch presence: caterpillars of all shapes and sizes were seen munching milkweed throughout the garden. We also added a barrel planter filled with dill and parsley in the hopes of attracting the Eastern Black Swallowtail.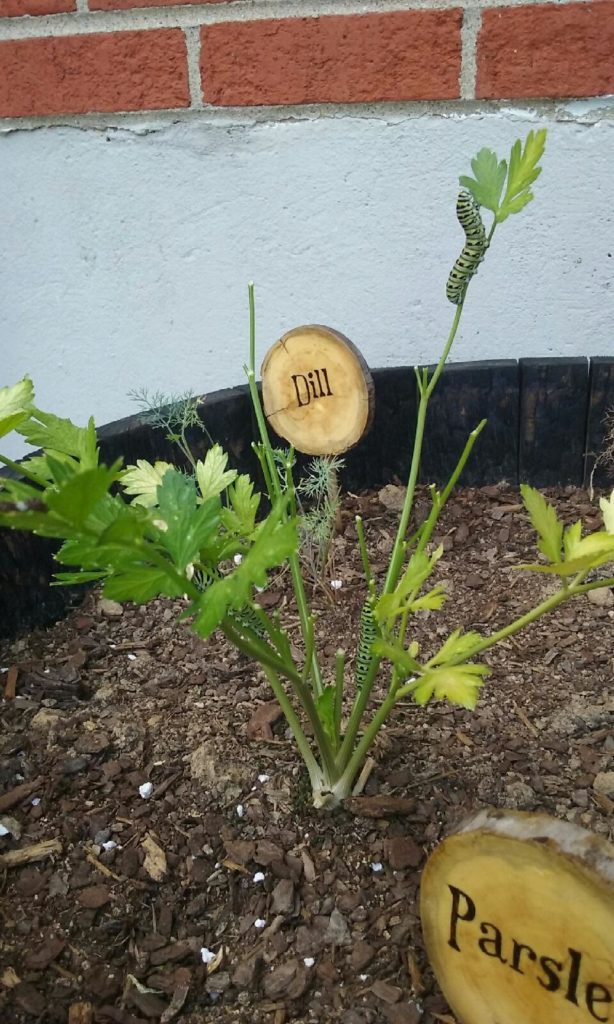 And while it was wonderful to see all these hungry caterpillars in the garden, nothing could have prepared us for what was to come. The Science teacher emailed us to say they had found EIGHT chrysalises "in the wild" in the garden!
And one chrysalis was found way, way up high in the corner of the garden above the tool shed: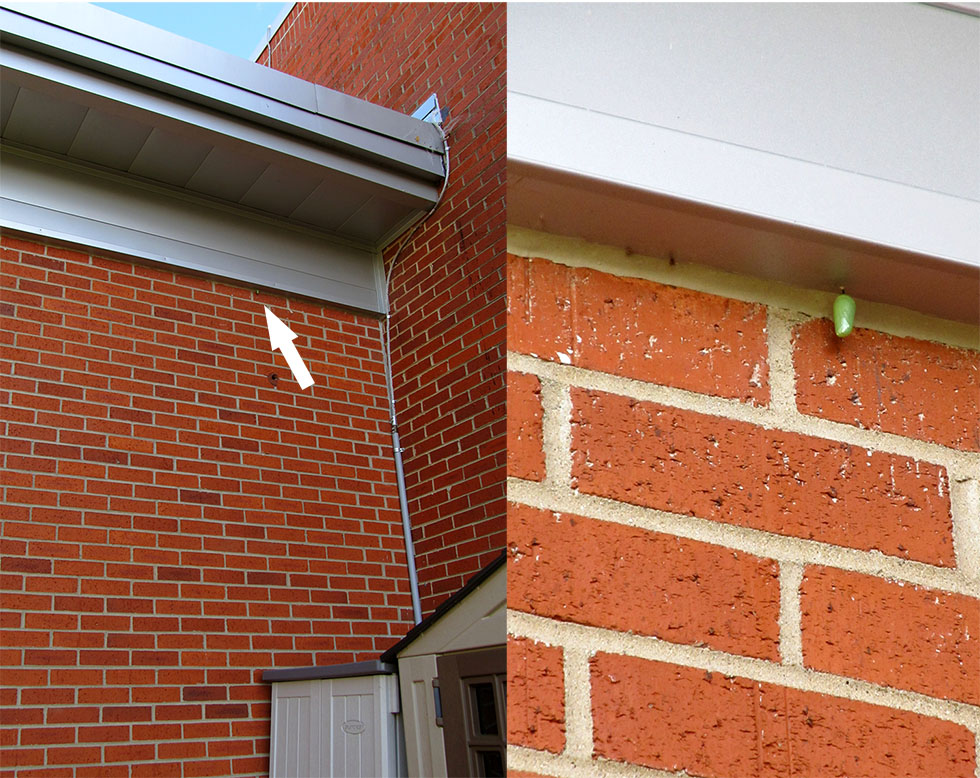 While we have seen more than our share of chrysalises in captivity (raised indoors) we do not often see them outdoors – and certainly never expected to see so many in one place at the same time. As Jesse's dad says "if you want to see caterpillars you gotsta have the milkweed!"
True dat 🙂
Tweet