In October of 2006 Dunbar students were devastated by the loss of classmate Josh Shipman. Josh, 15, was an exuberant, energetic and loving friend to many. Hoping to find a positive way to celebrate his life, students requested a space on the Dunbar campus to create a garden in his honor. Jesse Higginbotham and Hannah Landers were primary motivators in the project. In March Jesse asked his mother to help.
After Jesse's accident in April 2007 his parents joined the effort to bring the garden concept to reality. Together with members of the school and with help from the Lexington community, the native plant garden design was crafted. On June 25, 2007 the garden was approval by the Fayette County School Board. Hundreds of students, faculty, local businesses and community members gathered to create the garden. An article written about our first work date of 7/7/07 may be read here. From Spring to Fall every Saturday volunteers continue to care and maintain this incredible space.
We encourage others in our community to become involved with us on this project as well as to recognize the importance of generous actions, environmental awareness and ecologically sound practices. We are eternally grateful to all those who have helped, who will continue to help, who decide to join us and most importantly to the young students who gave us so much during their short time here on earth. Donations of time, energy, ideas, materials and dollars are appreciated for this ongoing project.
Hannah Landers was among a core group that became known as the "dream team" - working relentlessly at the garden. We lost our precious Hannah in an auto accident in May 2008.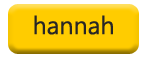 There will never be a day at the garden that we won't recall Hannah's tireless efforts, endless compassion, her altruistic nature - so in kind with Jesse's, so exemplary of Josh's.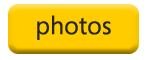 Photos of our on-going work at the Dunbar Memorial Garden