While our work continues to expand and evolve, there are two primary projects of the Jesse Higginbotham Technology Trust: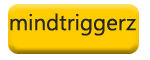 The Mindtriggerz Project refurbishes donated computers and components, installs educational software and then places them in the homes of children in our area who could not otherwise afford them.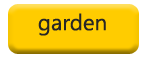 The Dunbar Memorial Garden is located on the campus of Jesse's high school and was originally planned as a way for students to honor the lives of classmates they had lost. Jesse was working on this project prior to his accident.
The first annual scholarship sponsored by the Trust was awarded to James Richardson, a Dunbar student who exemplifies Jesse's spirit of sharing and giving.
The Trust, in conjunction with Dunbar's school newspaper, also gives an Award each year to a student on staff who, like Jesse, assists in the technological aspect of the "Lamplighter." We also give an annual "Best Community Influence" Award to graduating Seniors who have worked diligently with us at the garden.
The Jesse Higginbotham Technology Trust, through Kentucky's "Adopt A Highway" program, sponsors regular cleanups along the Versailles Road corridor at the site of Jesse's accident.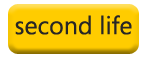 Jesse's involvement in the virtual community of Second Life was passionate, relentless and well-known among its members. The Jesse Malthus Award for Best Community Influence is given in honor of Jesse, and named for his avatar. Click the SL button for details.